6 Vlogging Gadgets to Have for Travelling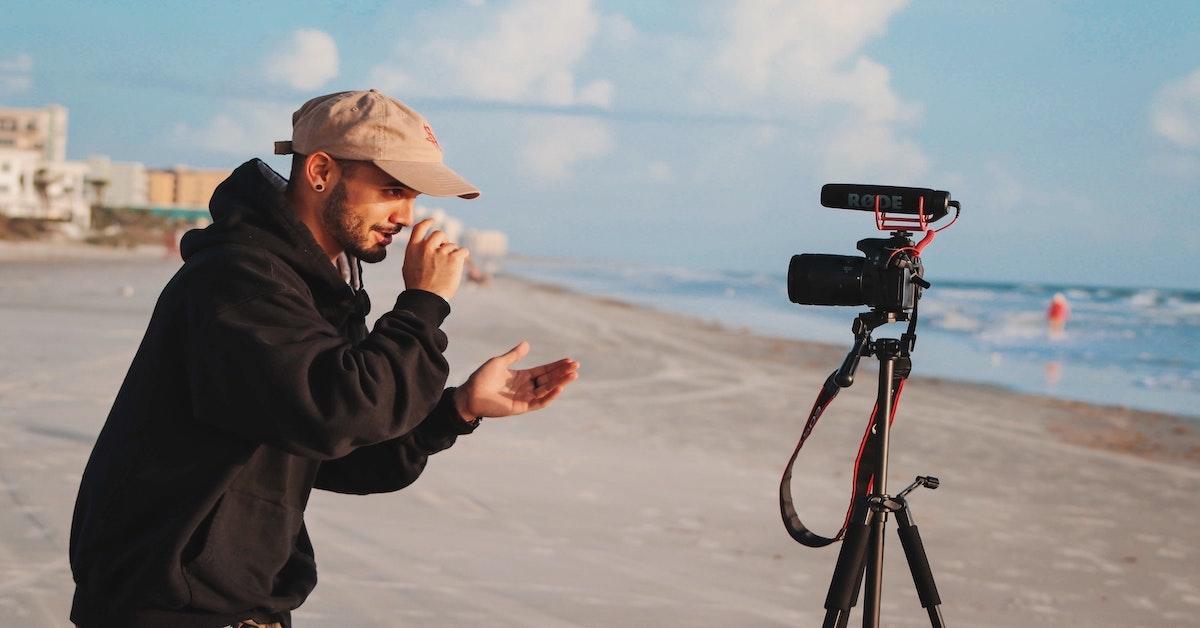 Image Source: unsplash.com/ @aqviews
Vlogging is now part of today's society as many people whip out their devices and just record whatever they like at the moment. These days, even people are making a career out of vlogging and creating content that appeals most to the public. Moreover, they match it with a great personality to attract their audience in which they can interact and build connections among many people, which opens up opportunities for them to work and collaborate with clients or brands.
One of the famous contents that are created the most nowadays is travelling as the vlogger would show around the countries or places they are visiting. It makes the audience feel like they are travelling with them virtually as they would show the attractions, food and any activities they experience. You don't need expensive gear for vlogging as it is affordable and accessible for you to start it anywhere and engage with your audience. However, if you want to amp up your vlogging game, these six gadgets will help you make your vlog efficient and better!
1. Camera
It is a no-brainer that having a camera is necessary for vlogging as it is the main device you need to record yourself. Nowadays, cameras offer vlogging kits for beginners to start their own YouTube channel or any video content. Furthermore, investing in an excellent camera would ensure that you will produce videos with a clearer and better resolution, attracting more audience. In addition, the viewer would feel more comfortable watching your videos as it is easy on the eyes and free of lags.
When choosing your camera, you need to know what type of content you want to put out, and if travelling is your niche, then finding a smaller and portable one would be the best for you. Plus, as a travel vlogger, you will experience many types of weather and situations, so picking up one with features with different camera settings for various occasions will help make your videos look much nicer.
2. Tripod
Holding your camera for a long time can get tiring, affecting the quality of your videos due to you straining your hand or wrist. Tripods are created to help you have a more stable grip, making your vlogging much easier. Needless to say, it is a useful travel gadget as it makes recording very efficient where you don't have to fiddle around with your camera and constantly have it in place.
Tripods can also act as a stabilizer and make your videos neater-looking without any shaky effects. Plus, there are different types of tripods for different use, and we recommend a small, portable one that is convenient for you to carry around everywhere during your travels.
3. Microphone
Source: pexels.com/ @Los Muertos Crew
Having a microphone is essential for vloggers since you are recording in public, where sometimes the camera won't pick up your voice clearly. It is a small piece of equipment but has a mighty function as it helps boosts the clarity of your voice. Usually, you can clip or attach the microphones to your camera, and you will have a solid setup for a great-sounding video.
When vlogging your travels, the environment can be noisy as you are surrounded by people or experiencing a very windy area which could affect the sound quality, which can overpower your voice. This is where a good quality microphone comes in handy to prevent those situations. When choosing one, make sure that it is easy to use as you don't want to constantly worry during your vlogging.
4. Smartphone
Smartphones these days have camera quality up there with a standard handheld camera, so the quality of your videos will still be excellent. Also, if you feel that sometimes carrying a camera during travel can be a hassle, a smartphone will record your videos just as fine. Besides, if you want to start vlogging, your smartphone would be a great and convenient device for you to begin without stressing out about needing a camera. Plus, if you ever experience your camera running out of battery in the midst of recording, your smartphone can come in and save the day.
Video creator apps are also available for vloggers and content creators to monitor the growth of their videos, views and audience. In addition, you can track and find out what you need to improve, which will help give a better insight into your vlogging channel at your fingertips.
5. Portable Lights
Just like having great video resolution and clear audio, the lighting also needs to be in great condition so the viewers can clearly know what they are watching. Plus, great lighting help sets the mood and atmosphere of your videos which can help engage with your viewers and make it enjoyable for them to watch. If you are vlogging in a dark area such as caves, rooms or generally at night time, a portable light will enhance the recording process where you can see what you are recording and make your videos look brighter.
However, you can also use portable lights during the day if it gets cloudy or the lighting is not up to your liking. It makes the video look much more cohesive with the right amount of light and not dimmed. It is a very convenient gadget to bring with you when you are doing travel vlogs, and it shows that you are dedicated to taking the extra mile to produce good quality content.
6. Laptop
Source: pexels.com/ @Vlada Karpovich
After filming, you would need to import all your footage and go through the editing process. Of course, you can just post your videos as it is, but editing will add more life and fun to your videos, increasing your engagement with your viewers. It can also contribute to your video channel's success as they would share your videos, where soon your videos will be watched by so many people.
Moreover, laptop nowadays also offers various editing software or apps that can help give ideas on what to create. There are so many ways to edit your videos that excite the viewers to watch, so go to your best laptop and let your creativity take over. Nevertheless, you should enjoy the process when editing and not worry too much while doing the process.
Having these gadgets with you for vlogging will help make the overall process much more efficient and produce great videos. Sure, creating content is a whole process, such as finding ideas and planning what videos to come up with, but that's the fun in vlogging. It challenges your creativity, and the content produced will always be a part of you and your hard work, which is always amazing to witness. So, good luck with your first vlog!