The Innovative use of Renewable Energy in the Construction Industry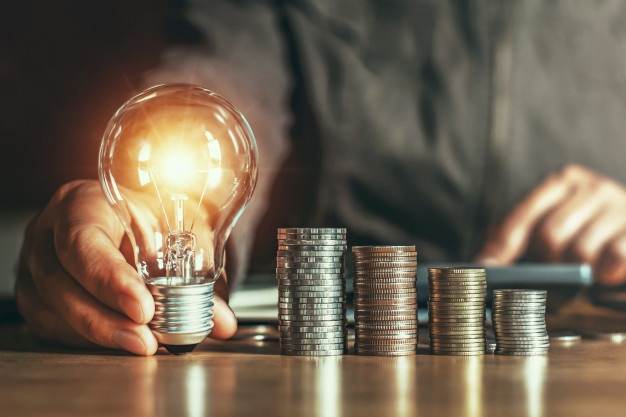 One of the biggest trends within the construction industry is the use of renewable energy. This important movement has shifted so many aspects of the building process, which are now utilised to optimise companies' projects.
A construction project can become very power-hungry, as it can take a large amount of energy to manage all the different equipment and machinery. However, due to the shift to renewable energy, there are so many different ways in which the construction industry can help reduce its carbon footprint.
Carbon footprint from construction activities
The construction industry has a high dependency on fossil fuels, which is why the construction industry is one of the most significant contributors to greenhouse gas emissions. However, the sector has started to try and provide its locations with electricity through the use of renewable sources to help reduce these environmental strains.
The 2020 Worldwide Status Report for Buildings and Construction found that CO2 emissions connected to energy increased to 9.95 GtCO2 in 2019. However, global building energy consumption remained steady year over year. This increase can be attributed to a shift away from using oil, coal, and traditional biomass directly in favour of electricity. Due to the process' extensive usage of fossil fuels, the final product has a greater carbon content.
Renewable energy
Renewable energy and its technologies have been adopted by the construction industry very slowly. Even though there are so many advantages of green energy to the environment, it has now become clear that businesses can also benefit from it too. Renewable energy sources have become way more reliable than they once were.
Wind energy
Windy energy is an energy source that has been expanding globally, which has resulted in construction companies becoming more enthusiastic about using it. Although wind energy is one of the sources that are less adaptable than solar, it still has a place in the mix for building projects. To some buildings, temporary wind towers probably don't seem the most practical way forward, but workers can easily gain access to electricity from nearby wind turbines.
For any construction sites that do not have access to an electric grid, wind energy will then become an essential source of energy. There are many wind farms that teams working on buildings sites will be able to collaborate with so that they use can avoid using gas-powered generators.
Solar energy
Solar energy is the most well-known energy source. Solar-powered construction is still young and still has lots of expanding to do, but the construction sector finds different ways to use this source of energy. This can be used to power equipment, large machinery right up to eco-friendly lighting. Teams have now revealed that solar lamps and lighting are more cost-effective than fossil fuel alternatives.
Not only is solar energy used within the construction sites, but it is not always incorporated into the project themselves. Using solar energy can result in greenhouse gas emissions that are 80% lower compared to using fossil fuels. Construction companies can overall lower their operational costs just through the use of solar energy.
Expectations from green construction
The United States is predicted to be entirely reliant on renewable energy by the year 2050. As there is a rise of green technology within the construction industry, this points to a bright future for increased energy efficiency.
There are so many different opportunities for the construction industry to lower its carbon footprint, through the utilization of green energy innovations. We have already started to see the integration of green technology in building designs and within the building process.
Summary
The path to having a more sustainable world might seem long and challenging, but as more development is made, it's finally getting closer and closer. If you're wanting to find out how renewable energy is incorporated into the construction industry, you can keep up to date with all these trends with Build In Digital.