15 Supear Useful Apps for Busy Entrepreneurs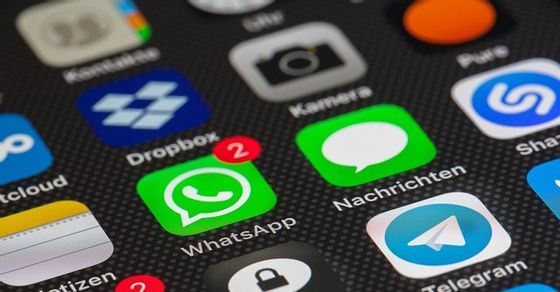 The objective and motive of every business are to increase the audience base, create brand popularity, and generate revenue. A well-designed and functional mobile application is capable of doing this. It helps business entrepreneurs find a plethora of growth opportunities by generating hefty revenues.
Business entrepreneurs do not need to worry to figure out ways to manage their growing businesses anymore. From time management to dealing with payments, mobile applications can help entrepreneurs with everything.
From communicating to managing finances, people nowadays rely on mobile applications for the fulfillment of their day-to-day activities. This is one of the reasons why developing an application for your business is intrinsic to building brand awareness for a target audience. Depending on the features an application has, it tends to facilitate the relationship between sellers and potential buyers. It helps in addressing and understanding the needs of customers. These are the most essential aspects of business growth and customer experience.
Below a shadow of any doubt business applications helps in boosting the productivity of a business. This article covers the best mobile applications for business entrepreneurs and how they help in leaving a positive impact on businesses. With the help of these applications, every business task can be done conveniently.
Best applications for business entrepreneurs
1) Dropbox – Have you ever been in a situation where you needed to access a file? Well, drop box is one of the best applications through which users can access files everywhere, anywhere. This mobile application lets you create, view, and send all types of documents.
2) Catch – A fun-filled application for taking voices, photos, and text notes. Catch plays a crucial role in capturing the most important moments so you never end up missing anything. It can conveniently create voices, photos, and notes both online and offline. This application can also share the checklists for collaborating with others. However, those who are concerned about the security of their data can protect it with a four-digit pin.
3) Slice – Helps in tracking and organizing the online shopping
Slice is one of the best applications that help users stay on top of their online purchases. This application plays a crucial role in scanning your emails and finding receipts from iTunes, Amazon, and any other online purchasing platform.
4) Weather forecast – This application has an interface through which you can view the weather in your location. Alongside, this versatile application tends to have precipitation stats, a 10-day outlook, and weather advisories.
5) Evernote – Search all the scanned documents. The goal of the Evernote application is to help you remember everything, anything. Also, this application helps in recognizing the tags and important notes. The feature of Evernote for searching any scanned document is what sets it apart from other applications.
6) Nike Run Club – Before the advent of the ' Nike Run Club ' application runners did not know the estimated amount of how far they ran. However, this smart application helps you in tracking the distance, calories you have burnt, and pace. The best part about this application is it tells you about multiple runs so that you know how well you are doing.
7) WolframAlpha – It is a computational intelligence application that has the capability of answering questions about math, statistics, physics, chemistry, data analysis, and more. It can easily cram into your iPhone, iPad, and Android.
8) Notability – Integration of voice recording and handwriting on notes
This application plays an imperative role in integrating handwriting, voice recordings, and media into a single application. Users can also enhance the notes by adding pictures from your library. By using this application, users can conveniently insert the clips, figures, and drawings into the notes. Additionally cropping, resizing, drawing the images on notes can also be done.
9) Connecteam – It is an employee-based application that plays a crucial role in connecting everything a business needs from the field to the office. By just clicking a button, you can connect the entire staff with day-to-day operations and employee engagement. This is one of the best ways to make your employees productive, and in the loop while having visibility of whatever is going on.
Operational features of this application include employee time clock, checklists and forms, and employee scheduling. Connecteam application is well-trusted by above 8,000 companies and it offers fixed monthly pricing plans,
10) SAP success factors
This application makes it exceedingly simple to engage your workforce and complete the HR (Human resource) tasks. The primary feature of this application is to boost productivity and connect all the employees so that they end up receiving information and processes no matter wherever they are located. It includes various tools for managers and employees so that everyone stays on top.
11) Workday
This is a small business application that is primarily designed for connecting HR and finance. This is one of the best applications through which you can engage your employees and make the processes customizable at any point. This user-friendly and easy-to-use business application seamlessly tackles the issues of your employees. Always chat with a reliable representative to get the best price quote.
12) EmailAnalytics
This is one of the most reliable applications that visualize the entire email activity of the team. This way users can see the productivity KPIs like emails sent, emails received, and the average email response time. This application plays a crucial role in integrating and performing the calculations for you. It either delivers a daily or weekly report so you can effortlessly know about the work and efficiency of your team.
Conclusion
Regardless you are a startup business or an established business leader, stress and restlessness can occupy your mind every time. In such scenarios, the best medium for controlling your mind is to turn towards mobile applications.
Along with this, various other useful productivity applications are available on the internet. Being productive and innovative is the cornerstone of any business and its associated entrepreneurs. It is indispensable to stay productive. The aforementioned applications help you become a powerful, engaged, and productive business entrepreneur.
Author Bio
Linda Hartley is a digital marketing manager at Appstirr, who loves to write content on the latest topics, including Blockchain, B2B business models, application development and much more.